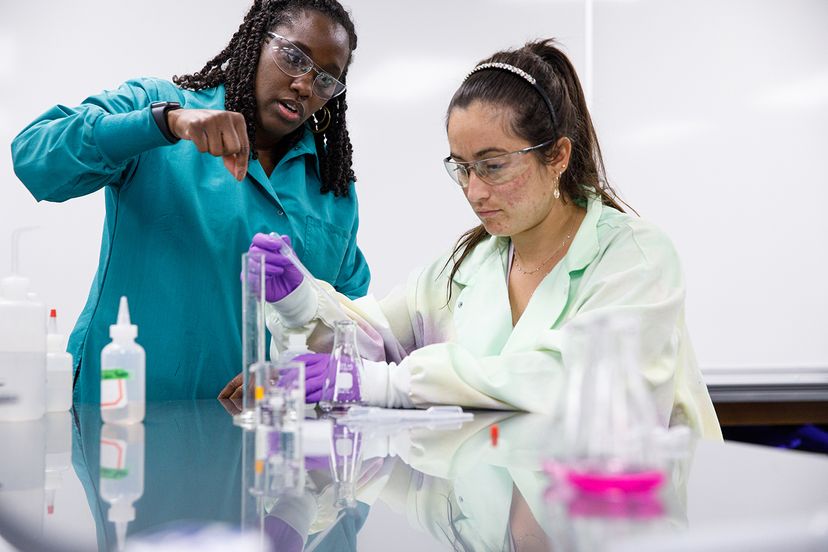 Distill the Intricacies of Various Compounded Concepts into One Textbook Chemistry Major
Chemistry is a challenging discipline involving the study of matter, its properties, why and how various substances combine or separate to create other substances, and how these substances interact with energy. If you are naturally curious and good at math, physics, and biology, pursuing one of Catawba College's bachelor's degree programs in Chemistry may be a perfect academic fit for you.
---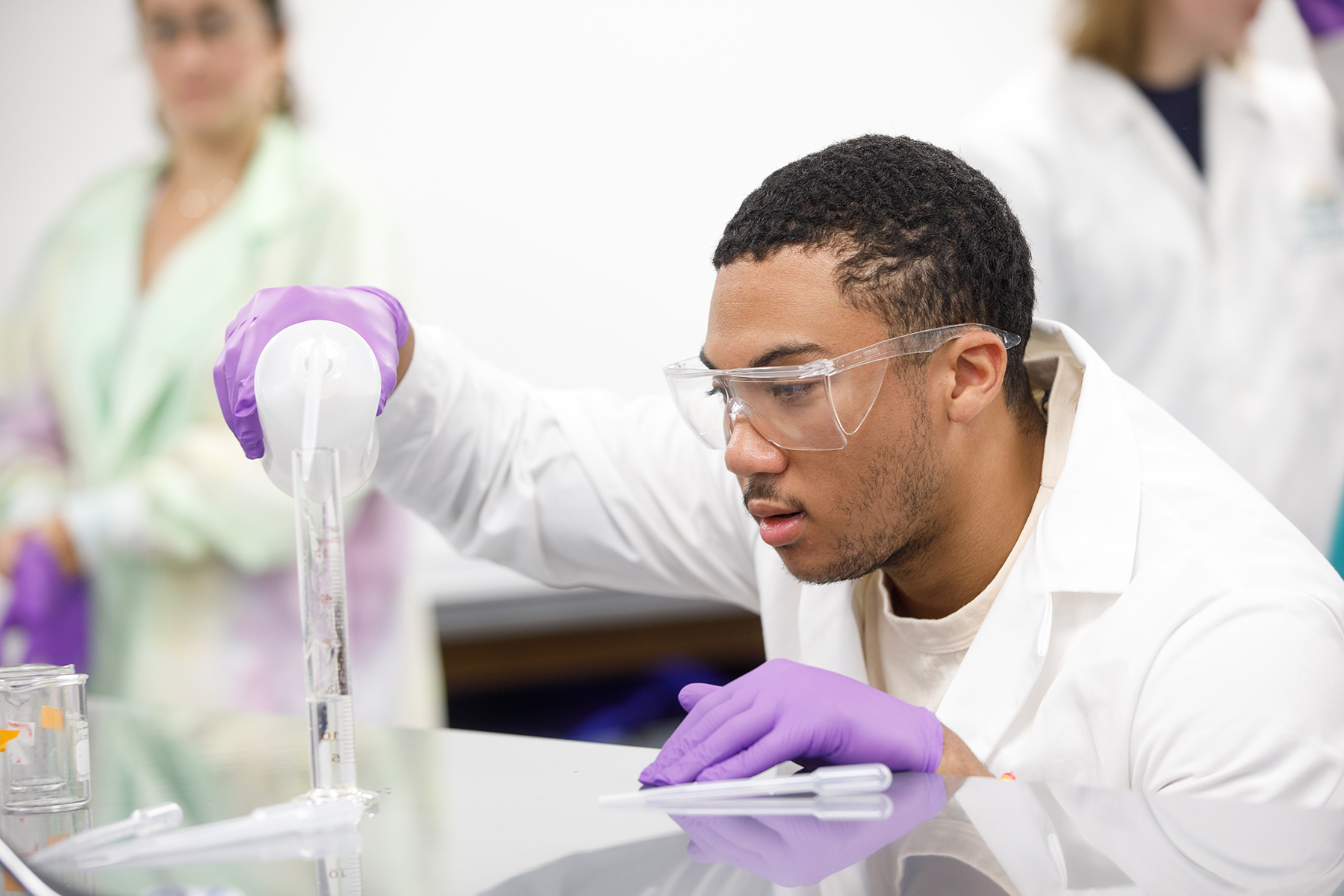 As a Chemistry major, you'll not only use math and theory to study physical substances, you'll form hypotheses, perform experiments, make important split-second decisions, and work with others on teams. You'll be introduced to supporting coursework from the fields in biology and physics more than you might think. You'll also prepare and present research at scientific conferences, go on exciting research trips, and work at assigned internships.
Perhaps you are interested in furthering your studies in graduate school studying the field of pharmaceuticals or veterinary science and want to pursue the Chemistry BS. Maybe you are interested in teaching chemistry or working in developing technical communications for a chemical manufacturer and want to pursue the BA. Our faculty are readily available to discuss your career goals, giving you the personal attention and guidance you need to navigate challenging coursework as you pursue either a Bachelor of Arts or a Bachelor of Science degree.
Two Bachelor Programs

The BA program in Chemistry provides the foundation for Chemistry majors to enter the work force immediately upon graduation in a variety of fields. BS majors typically study toward more specific career paths or graduate school requirements.

Student Science Travel Award

Catawba's Chemistry majors may apply to receive the James M. Beard Student Science Travel Award. This travel scholarship provides a maximum of $500 that a student recipient can use for fall or spring semester scientific conference travel to present their research.
Chemistry at Catawba
Learn about the Biology, Chemistry, and Biochemistry programs at Catawba College.

Honor Societies
Foster relationships with your peers. The American Chemical Society (ACS) and Gamma Sigma Epsilon Honor Society welcome students with a passion for Chemistry, while Catawba's Tau Eta Chapter of Tri- Beta, Catawba's Biological Honor Society, is for students whose root passions lie in biological studies. As a Chemistry undergraduate, enjoy the challenge of both.
Pre-Health Club
If a career in Health Services is part of your long-range plan and part of the reason you choose to pursue a Chemistry degree, join the Catawba Pre-Health Club. It will align you with like-minded students serious about achieving academic success as an undergraduate to prepare for the next steps in their professional futures.
Undergraduate Research in Chemistry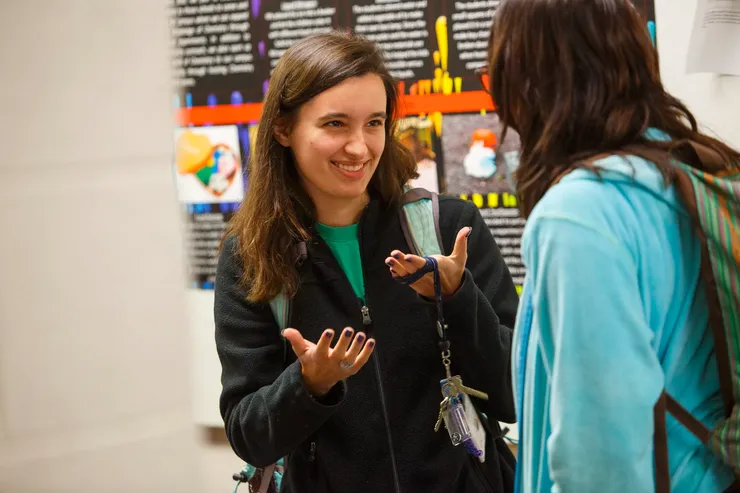 Undergraduate Research in Chemistry
Catawba College Chemistry majors regularly conduct and present their research at the annual campus Interdisciplinary Creativity and Research Symposium, the State of North Carolina Undergraduate Research and Creativity Research Symposium, and at state, regional and national conferences of American Chemical Society.
Next-Generation Resources
The Graham Genomics Lab allows students to engage in vital research, gaining broad and deep knowledge in a particular field, enabling them to put that knowledge to work for the common good. It features next-generation sequencing platforms from leading technology providers, including Illumina® and Pacific Biosystems. Catawba students acquire hands-on skills as they conduct research projects and work with innovative sequencing equipment, participating in multi-disciplinary, multi-platform research from concept through to data delivery and interpretation.
Net Price Calculator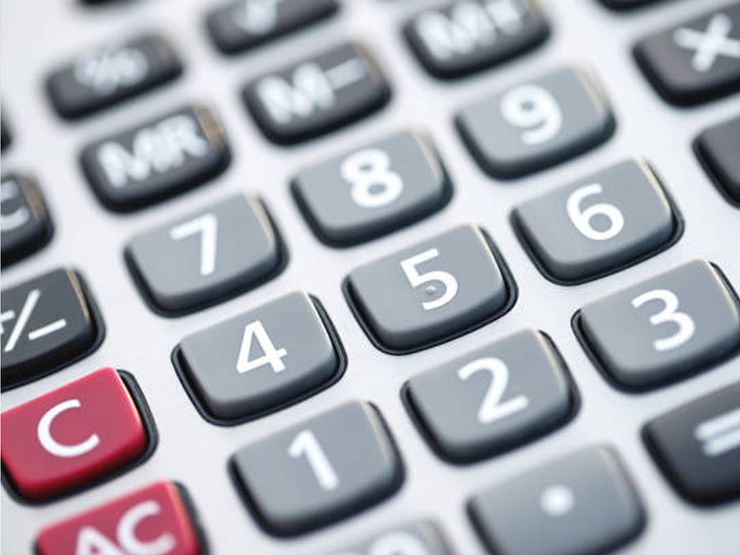 Net Price Calculator
We know that a college education is one of the most important investments a student will make in their lifetime.
Catawba College's Net Price Calculator is a tool used to provide students with an estimate of the financial aid they might qualify for prior to receiving their official Financial Aid Award.
Outcomes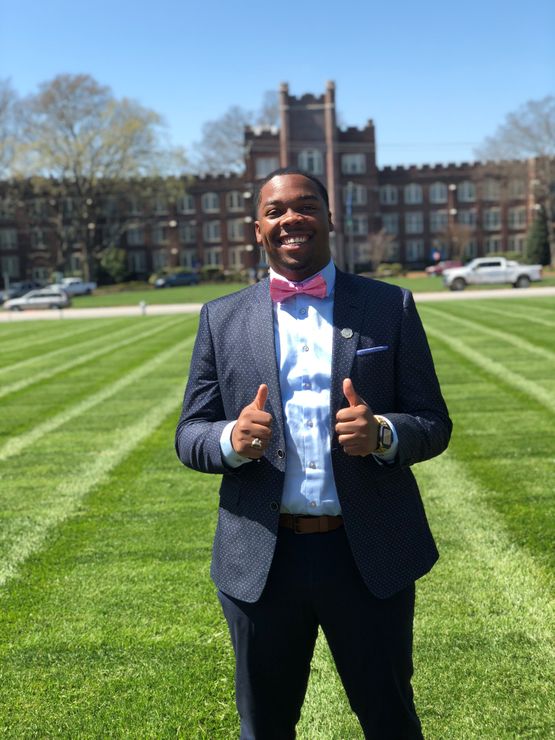 Outcomes
Jobs - Our Chemistry majors have found their element in the following positions:
Organic Chemist
Chemistry Teacher
Renewable Fuels Researcher
Pharmacist
Director of Product Development
Chiropractor
Eye, Ear, Nose and Throat Physician
Forensic Scientist
Graduate Schools - Many of our alumni have pursued graduate degrees at the following:
University of Notre Dame
Campbell College Physician Assistant Program
School of Pharmacy, University of South Carolina
UNC-Chapel Hill
Wake Forest University
New England College of Optometry
Albany Medical College
Clemson University
Florida Agriculture and Mechanical University
Florida International University
Eastern Carolina Medical School
Similar Programs
Interested in Chemistry? You may also be interested in these programs - consider a double major, or adding a minor or two.
Contact Us
Department of Chemistry & Biochemistry
Location
2nd Floor
Shuford Science Building