Accepted students are invited to apply for The Pursuit. Receive a $2000 scholarship to participate in a two-course sequence in your freshman year that will help you gather the tools and the potential to consider and achieve goals beyond those you ever imagined.
Join The Pursuit
All newly admitted, first-year students may apply.
In The Pursuit, you will engage with transformative texts as you pursue some of the most important human questions—questions that will inform and transcend your future professional life, questions about how to live a life worth living. The Pursuit is grounded in academic disciplines known as the humanities. Studying the humanities—including human history, culture, and literature—gives us greater insight into our world, fosters our sense of empathy for different kinds of people, and deepens our understanding of the past while preparing us for the future. The Pursuit is supported by a grant from the Teagle Foundation and the National Endowment for the Humanities.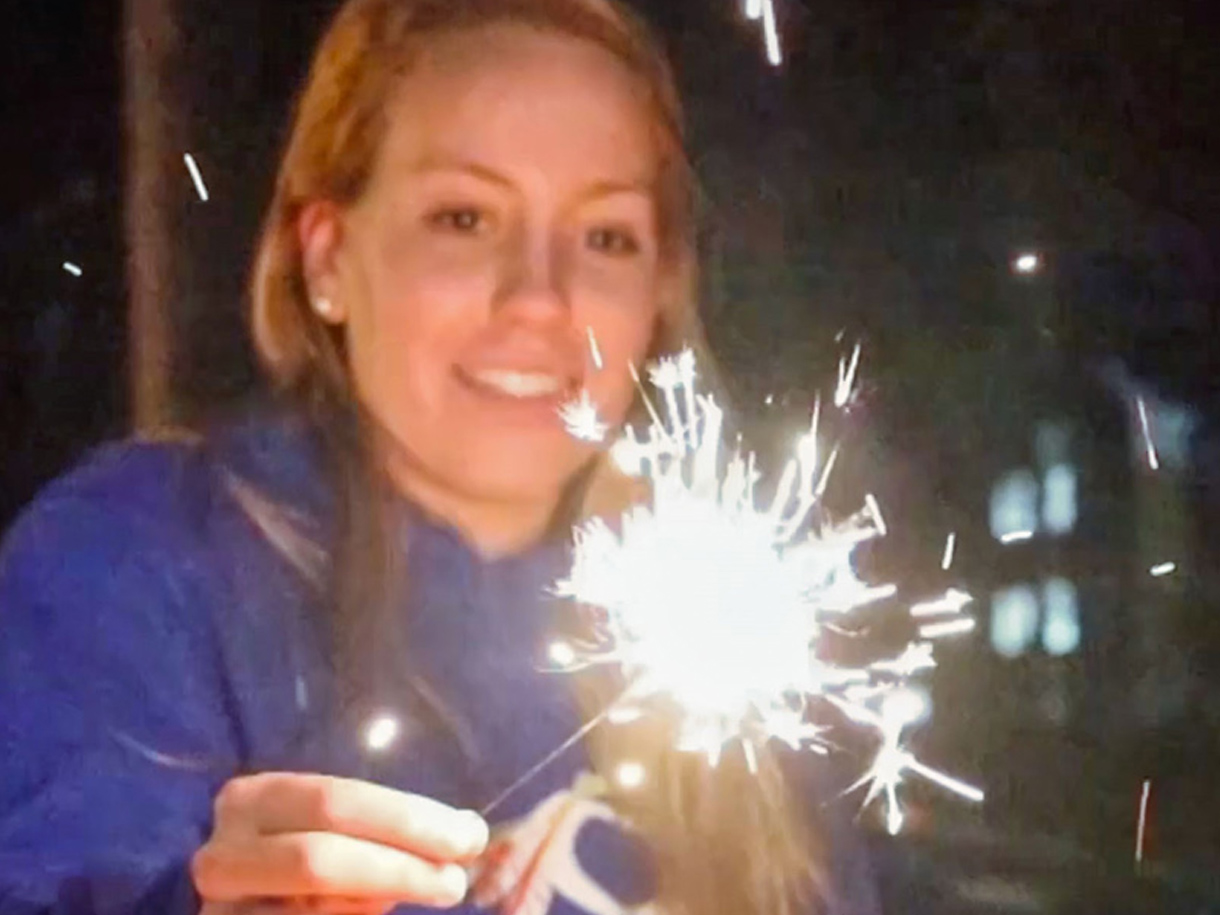 Why pursue education in the humanities? The pursuit of knowledge about how humans have interacted and formed community in the past and the present will be extremely valuable to your career and life. The knowledge you gain will help you lead and inspire, think effectively, and act strategically. You will learn to see the 'big picture' so that you can craft solutions to complex problems important to you—such as solving climate change, identifying new markets and opportunities to disrupt industries, or discerning community health patterns that may prevent an emerging health crisis.
Additionally, you will satisfy much of your humanities-general education curriculum requirements while studying rewarding topics with highly-engaging faculty—faculty who are committed to you and your academic and personal success.
The Courses
The program consists of a two-course sequence in your first year spread over the fall and the spring semester. Selected students invited to participate in the course sequence will receive a $2000 scholarship for participation. Students who choose to 'major in life by minoring in the Humanities' will receive additional scholarship opportunities. Even more scholarship opportunities are available for students who major in the Humanities.
FALL SEMESTER
GEN 1200: First-Year Seminar

In this course, we will engage with transformative texts that encourage our creative and imaginative capacities and help us see the world from different perspectives. We will examine these texts through the lens of the hero's journey; that is, the theory that there is a basic structure underlying all stories. We will consider the ways in which collective storytelling (myths, fairytales, fables, religious texts) both shape and reflect culture, community, and individual identity. And we will use these texts to grapple with the BIG questions:
What is good, true, and beautiful?
What is happiness?
What does it mean to be successful?
How do you lead a good life—a life of purpose, virtue, and fulfillment?
SPRING SEMESTER
HUM 2000: Transformative Texts
Students in this course will tackle a selection of transformative texts and humanistic inquiry through the lens of their area of study (Business, Health Science and Human Performance, or Environmental and Natural Sciences). The course will invite students to contextualize their professional aspirations within the broader range of society, culture, and human experience. Coupled with several enrichment activities interspersed throughout the semester, students will immerse themselves in the questions that philosophers, historians, and cultural critics pose towards science- and business-driven progress, in the process sharpening their own understanding of these disciplines from an interdisciplinary and well-rounded angle. Unsure about your major? This course will help you discover your passion.

The Scholarship Award
All newly-admitted, first-year students may apply.
The program consists of a two-course sequence in your first year—First-Year Seminar in the Fall and Transformative Texts in the Spring. Each course satisfies general education requirements. Taught primarily through a discussion of transformative texts, The Pursuit will start your journey at Catawba College and lead you toward a life of meaning.
The Scholarships
Admitted students who are invited to join The Pursuit will receive a $2000 scholarship as part of their financial aid package for their first-year at Catawba College ($1000 in the fall semester/$1000 in the spring semester). The special two-course sequence will count toward your humanities-general education requirements.
The Minor: Major in Life by Minoring in the Humanities
Students who choose to minor in the Humanities, English, History, Modern Foreign Language, or Religion upon completion of The Pursuit's two-course sequence will receive an additional $6000 scholarship—two thousand dollars per year until your senior year for a total of a $8000 scholarship.
Major in the Humanities
Students who participate in The Pursuit and choose to major in English, History, Modern Foreign Languages, or Religion will receive all curricular benefits from the program plus an additional $7500 scholarship. Two thousand five hundred dollars per year until your senior year for a total $9500 scholarship. This scholarship will apply even if you have a second major in a field outside of the Humanities.


First-Year

Sophomore through Senior Year

Total Scholarship

Applicants Selected for Two-Course Sequence

Receive

$2000
in First Year

($1000 in Fall/
$1000 in Spring)

$2000

scholarship

Minor in the Humanities or Humanities Related Field

$2000
in First-Year

$2000 per year until Senior Year

($6000 total)

$8000

scholarship

Major in the Humanities or Humanities Related Field

$2000
in First-Year

$2500 per year until Senior Year

($7500 total)

$9500

scholarship
---
---
Application and Selection
First-year students who have been admitted to Catawba College will be sent a postcard explaining The Pursuit, with instructions for applying. The instructions are also available on the accepted students' website and the website for The Pursuit.
To apply, write the required short essay in response to the assigned question. The essay will be evaluated by three professors who teach in The Pursuit.
The admissions procedure gives you the option of two due dates:
Priority Deadline: Apply by March 1; notification of selection emailed on or before March 9.
Apply by April 1; notification of selection emailed on or before April 9.
It is in your interest to act quickly and apply earlier rather than later as funding is limited. Those who are waitlisted in March are reconsidered with the April applicants.
Students invited to The Pursuit will receive, in total, a $2000 scholarship in their first year at Catawba.
To apply, you will find information in your application portal. If you have questions, please contact Dr. Forrest Anderson at banderso@catawba.edu.
---
Contact Us
Dr. Forrest Anderson
Hedrick 237A
2300 W Innes St
Salisbury, NC 28144
704.637.4279
banderso@catawba.edu