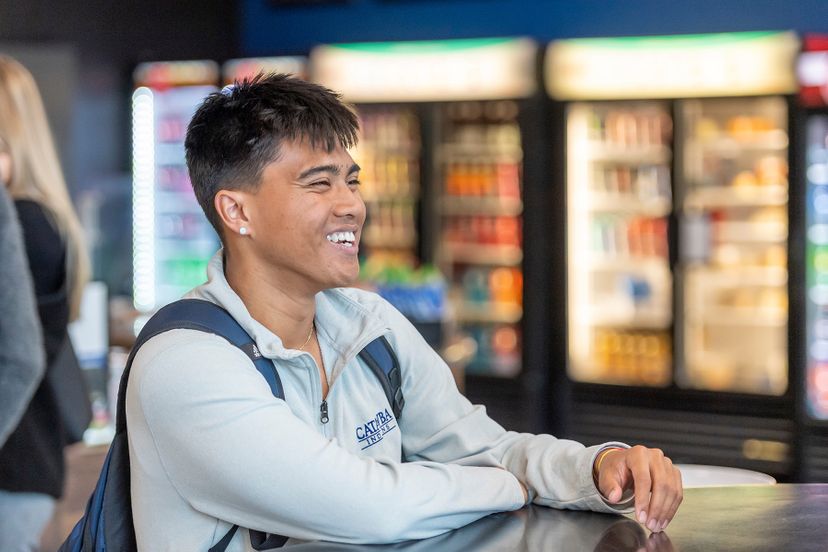 What you want to eat is your choice – and at Catawba you'll have plenty of options. We strive to provide a variety of delicious, nutritious options to meet a variety of tastes and dietary needs. Whatever you're in the mood for, we're sure to have something for you.

The newly renovated Catawba College Dining Commons re-opened in Fall 2022 and serves everything from home-style dining and deli sandwiches to desserts and delicacies for a diversity of diets. Good food and fun are always on the menu.
Sustainable Dining
From the ground up, Catawba thinks about food, where it comes from, and where it goes.

Healthy and Safe Eating
It's easy to eat healthy with options for every dietary need and lifestyle choice.

What's New
You'll immediately see the difference with expanded seating, lighting, flooring, ceiling, paint, and more.
The $3.4 million investment resulted in a complete transformation. The new layout includes a relocated and larger artisan deli and salad bar station along with a new pure eats station specifically designed with foods that are not made with the top nine food allergens (fish, shellfish, tree nuts, peanuts, eggs, milk, wheat, sesame, soy and gluten).
Enlarged cooking stations include pizza + pasta, grill, action, and homestyle. You can also watch and learn at the new teaching kitchen in the back of the dining area.
Learn More:
Find out more about dining on campus!