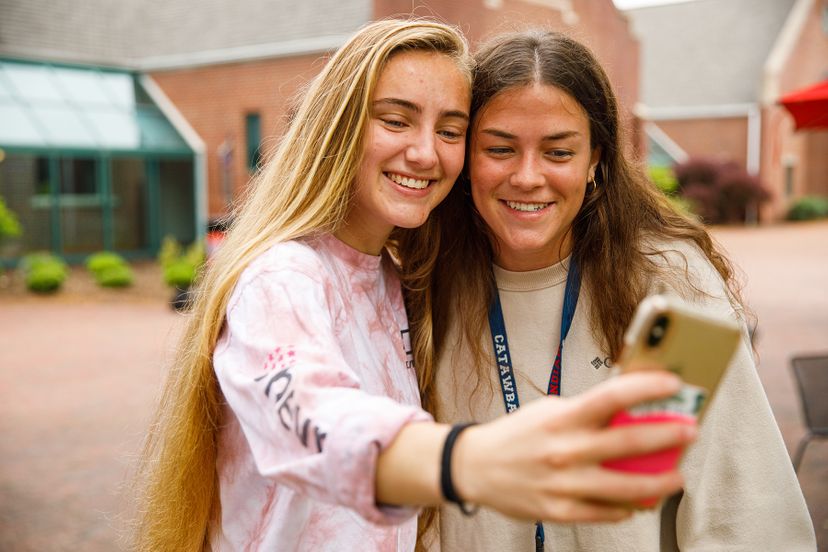 College is an investment, but it's not one you need to make alone.
Your Catawba College education is a transformative investment, and we're here to help.
The cost of a college education is an investment in your future. Very few investment opportunities offer the potential return offered by a college education at Catawba College. Our Office of Financial Aid is committed to making the Catawba College educational experience as affordable as possible. Each student's financial aid application is carefully evaluated based on Federal guidelines and Catawba's goal of providing educational opportunities to qualified students.
CATAWBA AWARDED APPROXIMATELY $7.5 MILLION
IN SCHOLARSHIPS AND GRANTS IN 2021
Each year, Catawba provides over seven million dollars in direct aid to our students. As a result of this commitment, the actual, out-of-pocket cost of attendance at Catawba College can surprisingly be much less than other comparably-priced - and even lower-priced - institutions. Our commitment to providing an affordable education has earned the college recognition in recent issues of The Princeton Review's Best Colleges and U.S. World and News Report's Best Regional Colleges in the South.
Our financial aid counselors are here to help you every step of the way. We'll help you understand your options and guide you through the process of applying for grants, loans, and work-study opportunities.