Salisbury offers plenty to do for visitors and students who are looking to explore beyond campus.
Located in the vibrant Piedmont region in Rowan County, a wide variety of opportunities for enjoyment extends all around. Live music, great restaurants, unique shopping, art and theater performances, beautiful parks, entertaining events and much more abound.
Dining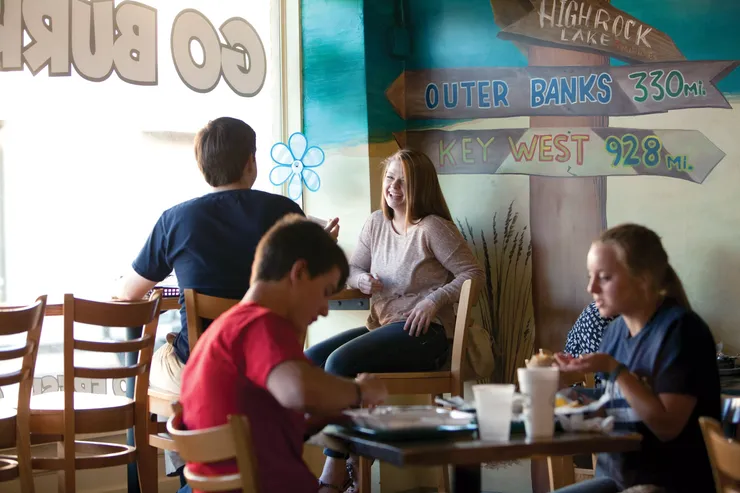 Dining
There are dining options to accommodate almost any taste!
From authentic Cuban food at Mambo Grill, student favorite Go Burrito with its rooftop patio, to classic North Carolina barbecue at close-to-campus Hendrix and College BBQ. There's brisket at The Smoke Pit, Thai food at Sabaidee and Bangkok Downtown, Vietnamese at Yummi Banh Mi, Japanese at Osaka, Ichiban and Katana, along with local nearby favorites offering a variety of menu options such as DJs Restaurant, The Palms, Romano's and LA Murph's. If you love Mexican or Chinese food, we've got it! Seafood abounds at Blue Bay, or explore fine dining at Chef Santos, La Cava, and Ivan's. Don't forget the unique Hap's Grill experience, and of course plenty of pizza options such as Salty Caper. And yes, we have many of your favorite chain restaurants!
Lodging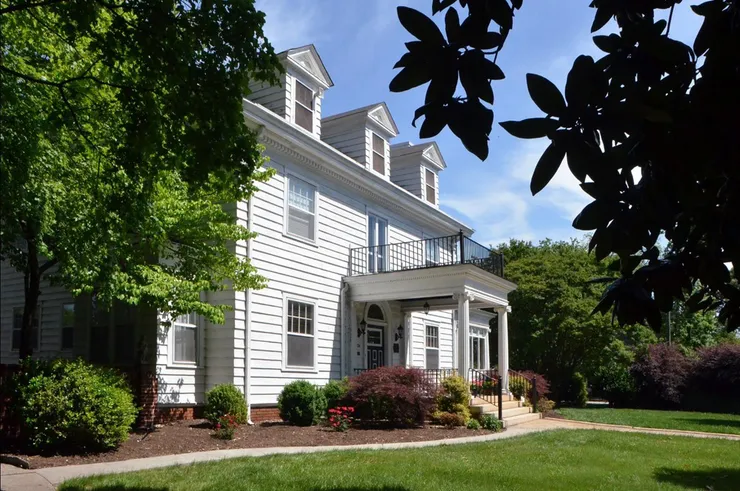 Lodging
Travelers can choose from a variety of types of accommodations.
Major chain favorites include Hampton Inn, Courtyard by Marriott, Holiday Inn Express, Home 2 Suites by Hilton, Comfort Suites, and more. Charming bed and breakfasts include the appealing Across the Pond or Turn of the Century B&Bs. There are also several campgrounds in the area. Looking for something unusual? Look up the unique treehouse hotel, Treesort.