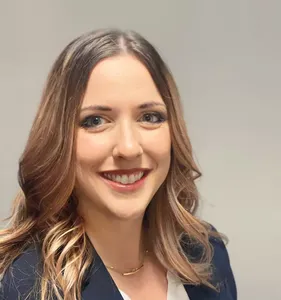 In late January, Catawba College alum Rachel Dionne '12, received the highest honors from her employer Biotage, a global impact company contributing to sustainability science with the goal of making the world healthier, greener and cleaner....
During their annual North American awards ceremony, Dionne was presented the "Presidential Top Sales Award" for overdelivering and achieving 200% in territory growth. In addition, she was named "Top Inside Account Executive" for 2021.
A North Carolina native, Dionne received her Bachelor of Science (BS) in Chemistry from Catawba in 2012. A chemist by trade, she worked in a laboratory setting for nearly a decade. During this time, Dionne worked closely with many vendors in the industry. When she made the decision to leave the lab and venture into sales, she naturally leaned on her contacts.
Dionne's education and laboratory experience made her the ideal candidate for the position at Biotage, where she is responsible for providing companies with equipment used in organic and peptide synthesis. Dionne credits Catawba for her early exposure to instrumentation and her career success.
"Most small colleges do not have the ability to provide this type of instruction," Dionne indicated. "Even at larger universities, this is generally reserved for graduate studies. However, Catawba is uniquely qualified to provide students with individualized experiences."
Dionne is a second-generation Catawba graduate. Both her parents are also Catawba alumni. She is married to Justin Dionne, a 2008 Catawba graduate.
The couple live in the Lake Norman area with their four-year-old daughter, Vivienne. Dionne serves as chair of the reunion committee and encourages all Catawba graduates (and specifically the class of 2012) to attend homecoming and the ten-year-reunion set for October 21-23, 2022.