Career Exploration and Awareness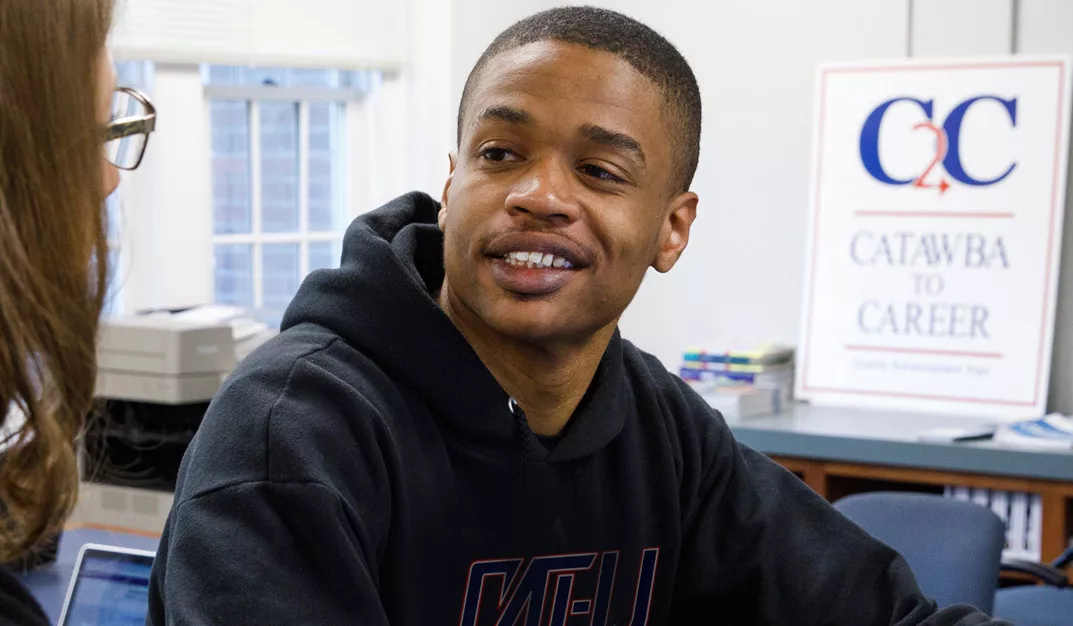 Catawba College offers not one, but two distinct programs to serve the differing needs of our students because of its commitment to blending liberal arts studies with career preparation.
The robust programming of Catawba's Career Services, although available to all students, tends to serve primarily juniors and seniors who are beginning to prepare for post-graduation opportunities. However, Catawba to Career Program (C2C), is an innovative program which targets freshmen and sophomores who are carefully choosing courses to fulfill general education requirements based on their interests. Many of these younger students are also still exploring majors as well as considering possible minors.
Catawba College's C2C also helps students with the preparation of a resume, with particular emphasis on adding soft skills and finding ways to continue building specific skills and experiences while at Catawba. By offering both Career Services and the C2C, Catawba College builds on its reputation of providing excellent personal attention to students from their first year to graduation!
Contact Us
Office of Student Academic Success
Location
1st Floor
Hedrick Administration Building