Sue Calcagni, Ph.D.
Associate Professor of Biology and Environmental Science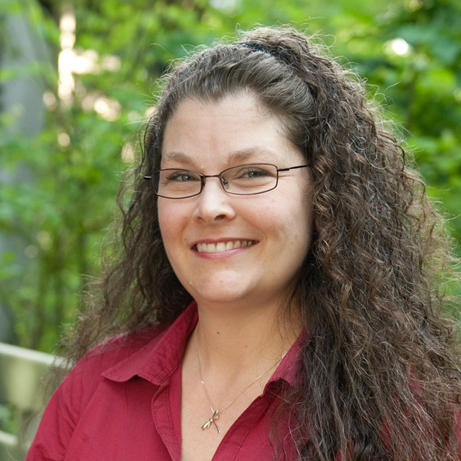 Associate Professor of Biology and Environmental Science
Ph.D., Duke University
Interests: aquatic toxicology, watershed studies, environmental physiology, biodiversity
Dr. Sue Calcagni is an environmental toxicologist, invertebrate ecologist, and physiologist. Dr. Calcagni received her Ph.D. from the Nicholas School of the Environment at Duke University and serves as an Associate Professor of Biology and Environmental Science in the departments of Environment & Sustainability and Biology at Catawba College in Salisbury, NC. She teaches an variety of courses including Environmental Health & Toxicology, Invertebrate Ecology, Practical Entomology, Biological Research Methods, Evolution, Animal Physiology, and more! Dr. Calcagni's scholarship centers on (1) chemical contaminants in aquatic environments, particularly the impacts of pharmaceuticals and personal care products on aquatic communities and connections to human health and (2) the biology, ecology, and biodiversity of insects and spiders in both aquatic and terrestrial ecosystems. In addition to teaching courses, mentoring student research, and advising students, Dr. Calcagni directs the internship program for the Environment & Sustainability Department. Beyond Catawba, Dr. Calcagni serves on the Board of Directors for the Carolinas Society of Environmental Toxicology & Chemistry (CSETAC), currently as their Vice President, and has also served on the boards of watershed organizations such as the Yadkin Riverkeeper in North Carolina and Soque River Watershed Association in Georgia. Dr. Calcagni enjoys traveling & exploring public lands, hiking, camping, macrophotography, and helping people identify the invertebrates they encounter – so send her a photo of a cool bug or spider if you're stumped!