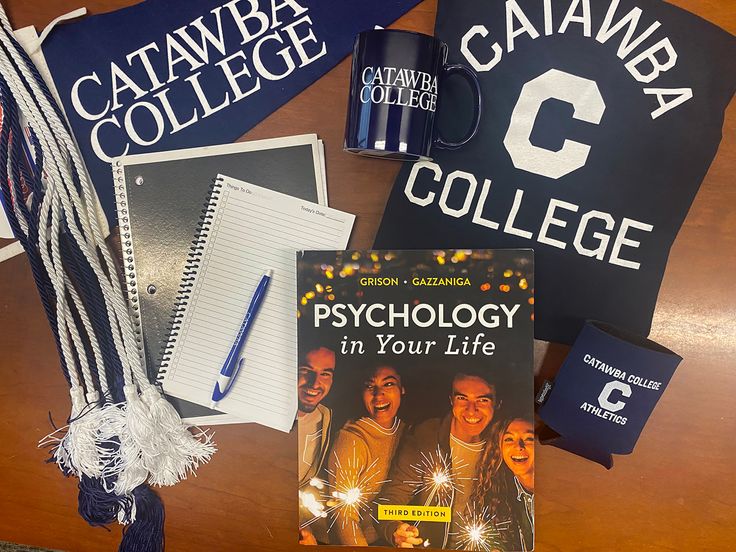 More Than Just the Scientific Study of Behavior, Psychology is an Intriguing & Potentially Lucrative Profession
Psychologists study how a person's ways of doing things – their cognitive, emotional, and social processes – affect and are affected by their environment and other people. As a Psychology major, you'll balance the scientific aspects of psychology with the application of that science to issues affecting all of us.
---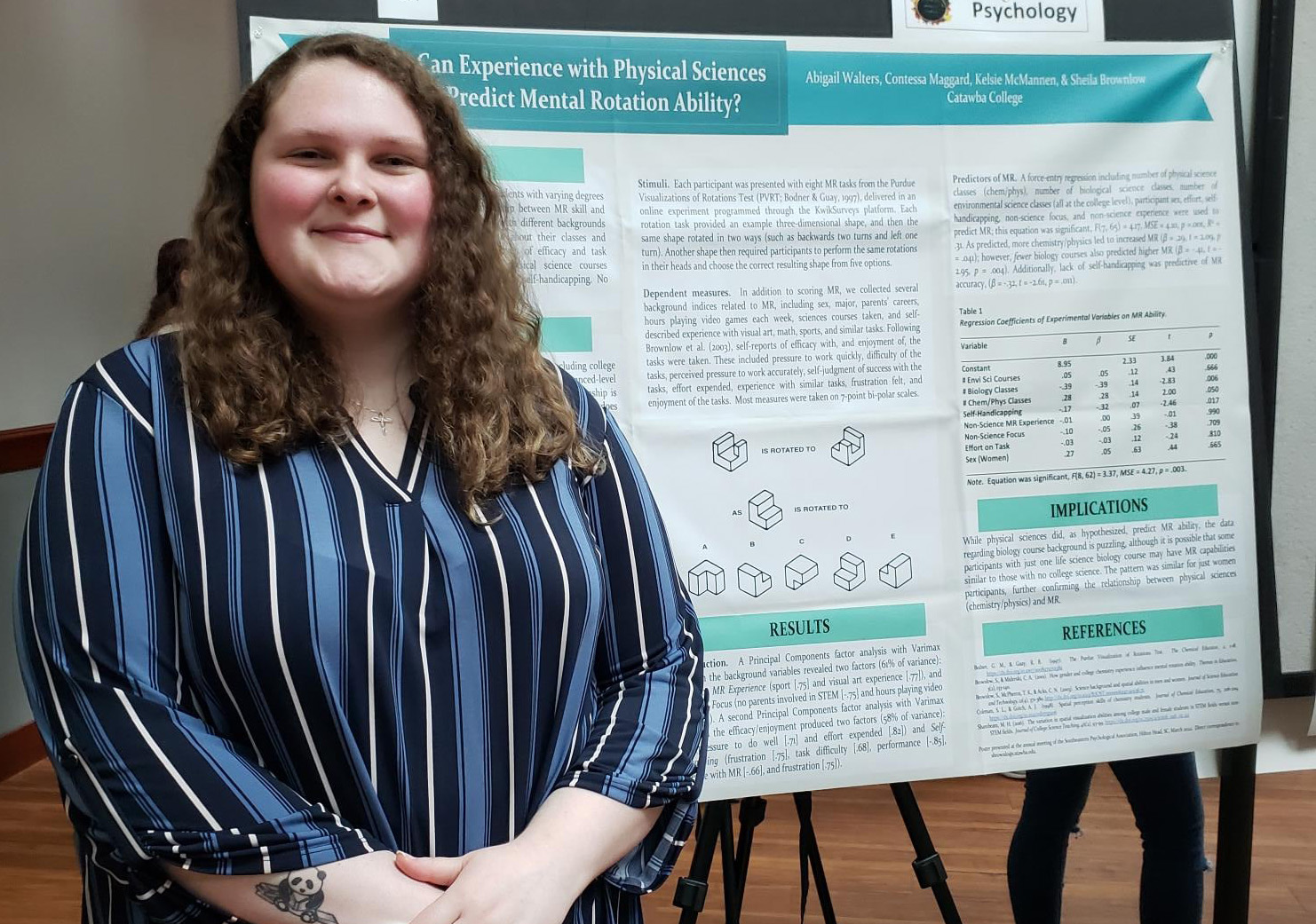 Catawba College offers two distinct degree programs in Psychology in order to meet the needs of undergraduate students who desire various career paths and educational opportunities after earning their undergraduate degree. The Bachelor of Arts degree in Psychology prepares students for graduate work and the work world, and is a great choice for students interested in a broader education in psychology, who are pursuing a dual degree in other areas, or who are interested in pairing their major with a counseling minor. The Bachelor of Science degree in Psychology emphasizes either the various aspects of biology, chemistry, and other natural sciences pertaining to the human body and brain (biological sciences concentration) or the interrelations among health, biology, and human behavior (human health concentration).
At Catawba, you develop and refine skills and behaviors needed for today's jobs in and related to psychology, and even for jobs that don't yet exist. While thinking critically about ethical issues and debates as well as working collaboratively on research tasks are vitally important to a successful Psychology major, so are:
Developing hands-on methods of communicating scientific information
Writing clearly and concisely on technical and complex topics
Accurately collecting data and making evidence-based analysis of those data
Drawing useful and accurate conclusions
Our goal is to help you acquire the generalized skills, traits, and qualitative knowledge you'll need to be competitive in the workforce.


Research

As a culminating experience, conduct psychology research, travel, and present it at regional conferences as a part of several classes you will take as a Psychology major.

Integrative Experience

All Psychology students must complete an integrative experience to graduate. You can complete research you present at a conference, an internship, or both.
The Psychology Degree Program
Thanks to the flexibility built into the BA in Psychology degree program at Catawba College, students learn the multiple facets of Psychology while in the midst of a strong liberal arts curriculum.

Study Abroad Experiences in Psychology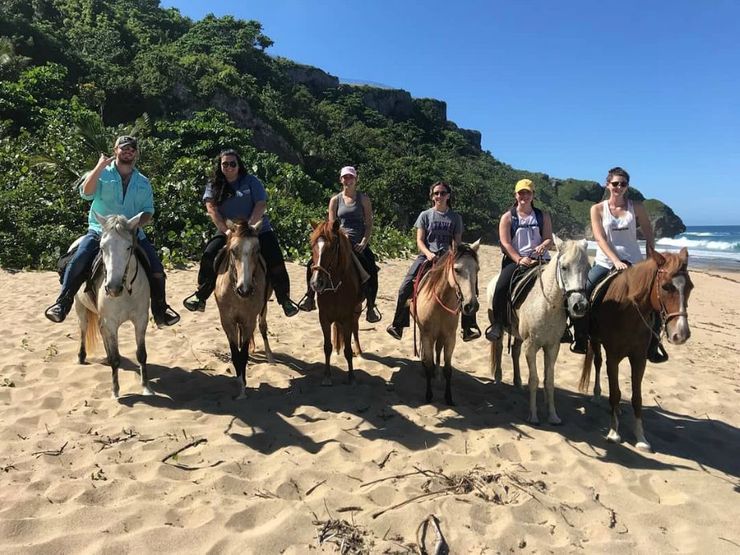 Study Abroad Experiences in Psychology
The Catawba College Cross-Cultural Psychology course recently took students to Puerto Rico to see how the lingering recovery efforts from Hurricane Maria are still affecting this U.S. territory and its residents.
Other multidisciplinary courses offered recently that paired Psychology faculty with their peers in another academic program include Neurodiversity, team-taught by Psychology and Theatre Arts, and Death and Dying, team-taught by Psychology and English.
Research Experiences in Psychology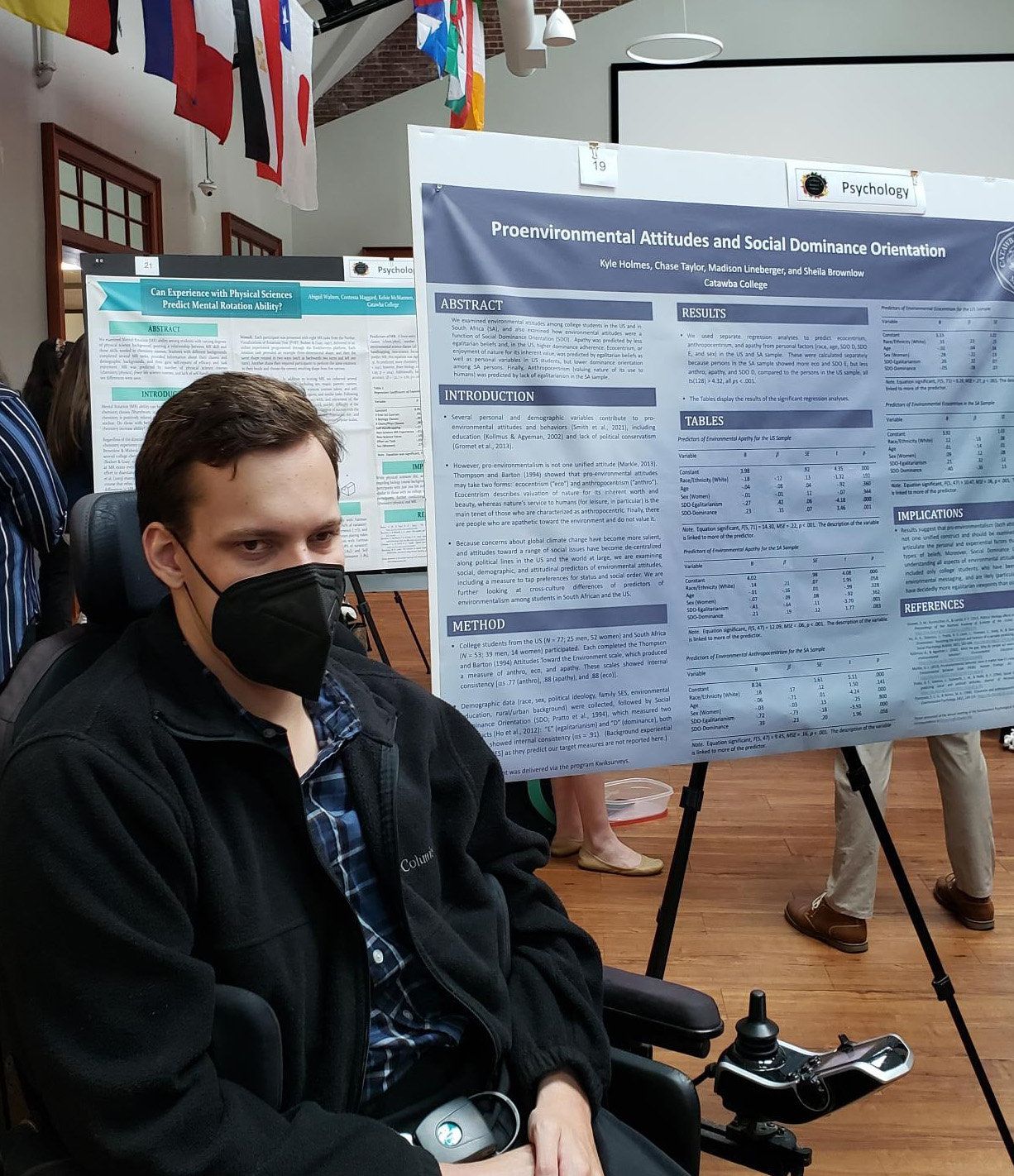 There is no college that provides research opportunities to its students as Catawba College does, especially in the Psychology Department. All Psychology degree seekers at Catawba have completed at least one research project and more than three-quarters of them have presented their research at a convention.
Catawba College Psychology majors have won conference travel grants and financial awards for their projects and their papers presented at the Society for Personality and Social Psychology and Southeastern Psychological Association annual conferences. These Catawba students have also published research in peer-review journals, including "Social Behavior and Research" and "Journal of Cognitive Behavior."
Research topics explored by students pursuing a B.A. in Psychology at Catawba include:
"Do Job Types of Job Behaviors Prime Self- and Other Perceptions?"
"How Social Status Influences Use of 'Affect Language' on Instagram"
"Negative Emotion and Bias as a Function of Small Spaces"
"Can Space Constraints Influence Implicit Egotism Through Name-Letter Matching?"
Net Price Calculator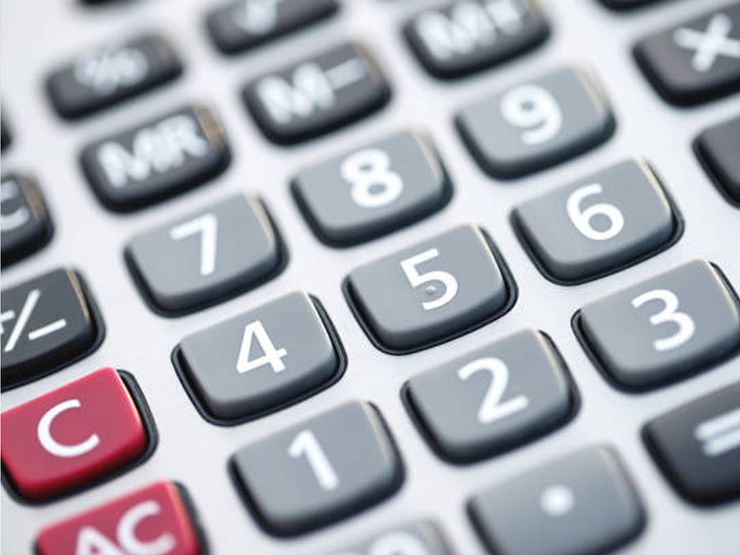 Net Price Calculator
Estimate your share of college costs and how much financial aid you may be eligible to receive
Our calculator is designed to give you an early indication of what type of financial aid you may qualify for if you were attending Catawba College as a first-year, transfer, online, or graduate student.
Outcomes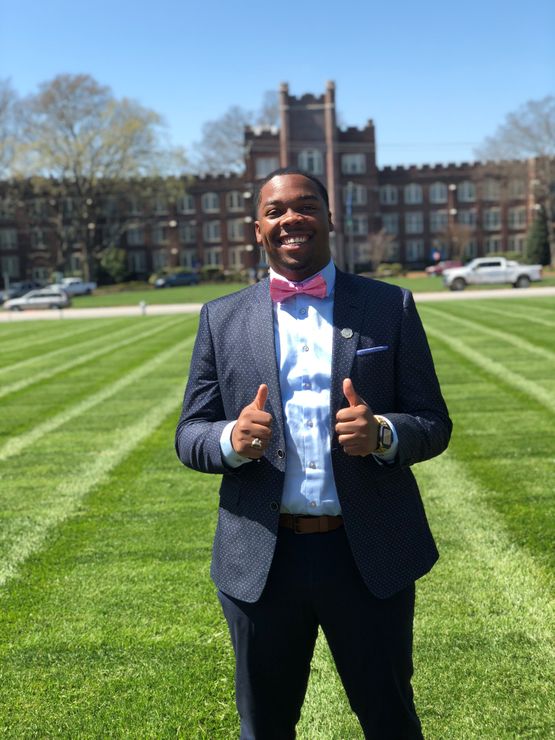 Outcomes
Jobs - Recent entry-level positions include:
Director, Shepherd's Clinic
Assertive Treatment Counselor, Carolina Outreach
Child Life Specialist program director
Employee Assistance Re-Entry Coord., Food Lion
Victim's Witness Advocate
Clinical Research Coordinator, Accellecare
Grant Writer, AppSped
Case Counselor, Earn-to-Learn
Play Therapist, Partners in Learning
Lab Manager - NC State University Psychology Lab
Teacher - Rowan Public Schools
Human Resources - Park Bee International
Outreach Specialist - Foster Children Program, Philadelphia PA
Graduate Schools - Our Psychology alumni have been accepted into the following grad schools:
Catawba College Clinical Mental Health Counseling
Citadel – M.A. Counseling
Alto University, Sweden
University of Maastricht
North Carolina State University ESL MA
Nova Southeastern PsyD Program
UNC-Chapel Hill
Duke University Divinity School
UNC-Charlotte PhD Program in Clinical Health Psychology
LaSalle University PsyD Program
Campbell University
UNC - Greensboro Clinical Mental Health Counseling
Winston-Salem State Mental Health Administration
Bournemouth University MS Health Psychology
Similar Programs
Interested in Psychology? You may also be interested in these programs - consider a double major, or adding a minor or two.
Contact Us
Department of Psychology
Location
2nd Floor
Hedrick Administration Building