NO GRE/GMAT Required | Affordable | Fall Entry
The Master of Sport Management at Catawba College will train you for life in the fast lane as you prepare for a career in the front offices of a professional team, life as an intercollegiate athletic administrator, or any of the numerous career paths within the $500 billion sport industry. Our innovative curriculum combines comprehensive business skills with an in-depth understanding of the sport industry.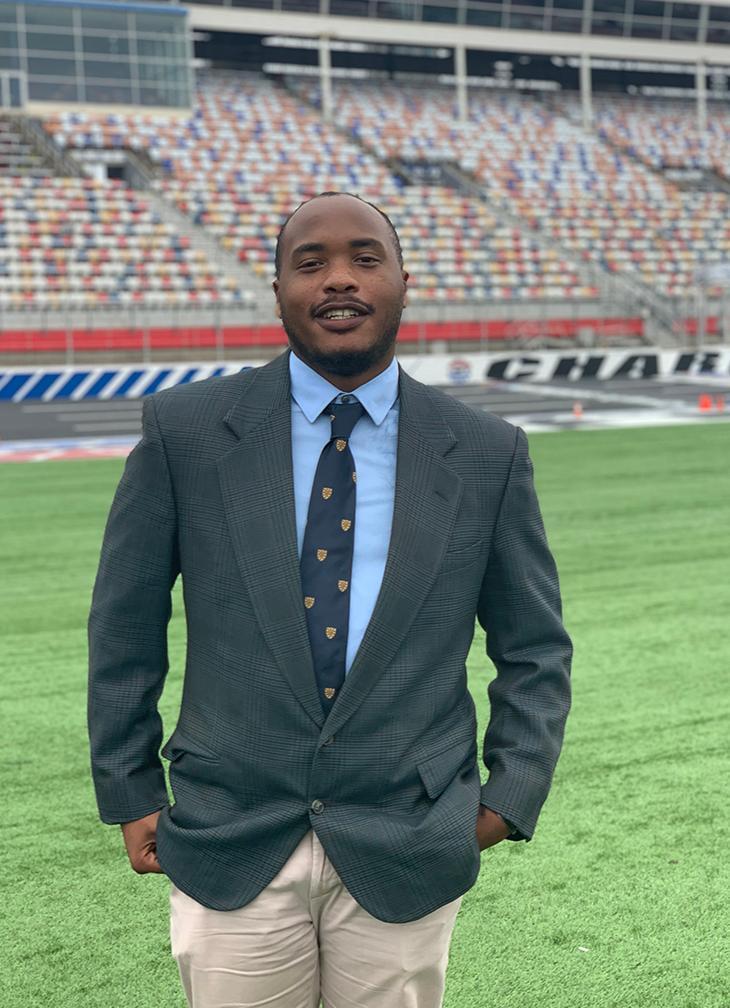 Catawba College's Master of Sport Management program fully capitalizes on its position in the epicenter of North Carolina's sport industry with access to Charlotte, Winston-Salem, and Greensboro. Our graduate students have the opportunity to engage with many of the premier sport properties in the country located within 60 miles of campus, including the Charlotte Motor Speedway, Richard Childress Racing, Joe Gibbs Racing, Carolina Panthers, Charlotte FC, Charlotte Hornets, Learfield/IMG, Octagon, Atlantic Coast Conference, Greensboro Sports Foundation, U.S. Whitewater Center, Wake Forest Athletics, Charlotte Knights, Winston-Salem Dash, Kannapolis Cannon Ballers, and Greensboro Grasshoppers.
Our program is designed to help you meet your individual goals through academic coursework, practical experience, written thesis, and oral defense.
---
OUR MODEL
The 36-hour curriculum is completed over 21 months:
YEAR ONE: You will attend classes on Monday - Thursday for less than two hours a day. In the first year, graduate students attend classes from 10:15 a.m. - 11:50 a.m.
YEAR TWO:

You will attend classes on Monday - Thursday

for less than two hours a day. Second year students attend classes from 8:15 a.m. - 10:10 a.m.
Travel

Domestic and international travel is built into the curriculum, providing you the opportunity to tour a premier American sport city with Sport Facilities & Event Management. During your second year, you will travel internationally to England and France for the course European Model of Sport.

Field Experiences

Once a month on Fridays, our students visit with our education partners to gain knowledge from industry leaders while building their personal network. In the past year our students have visited the US Whitewater Center, Charlotte Motor Speedway, Richard Childress Racing, Wake Forest Athletics, NJCAA National Office, NASCAR Hall of Fame, Special Olympics of Rowan County, International Civil Rights Center & Museum, ACC Conference Offices, and Top Golf.

Practicum Hours

All graduate students are required to engage with sport properties, either paid or volunteer, for 10-15 hours a week during the fall and spring semesters. Through this strategy our graduate students have been placed at the following sites: NJCAA, ACC, Richard Childress Racing, NASCAR, Davidson Athletics, Charlotte Athletics, Charlotte Knights, Dyehard Fan Supply, and Catawba Athletics.
Certificates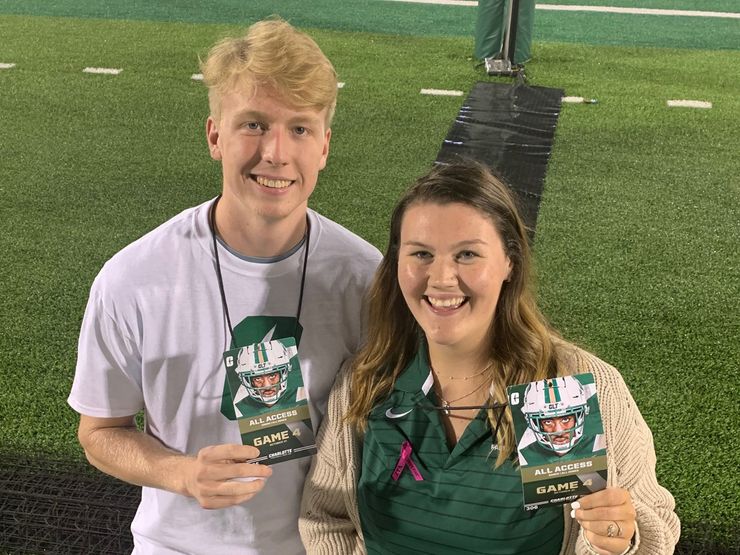 Certificates
You will have the ability to earn up to six certificates which are embedded in the Sport Management graduate curriculum including: NIL Athlete Marketing Essential Certificate, Clubhouse Pro Certificate, General Manager Immersion Certificate, Sport Sales Superstar Certificate, CITI Research & Ethics Training, and Sports Career Game Plan Certificate.
Net Price Calculator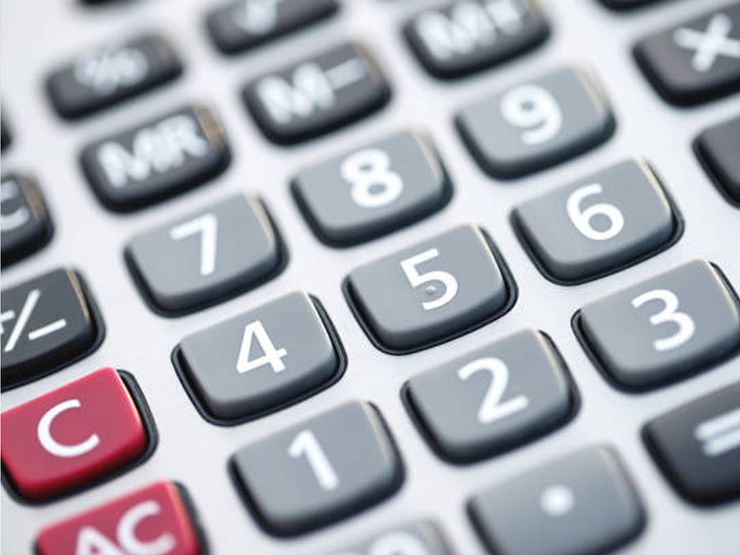 Net Price Calculator
We know that a college education is one of the most important investments a student will make in their lifetime.
Catawba College's Net Price Calculator is a tool used to provide students with an estimate of the financial aid they might qualify for prior to receiving their official Financial Aid Award.
Outcomes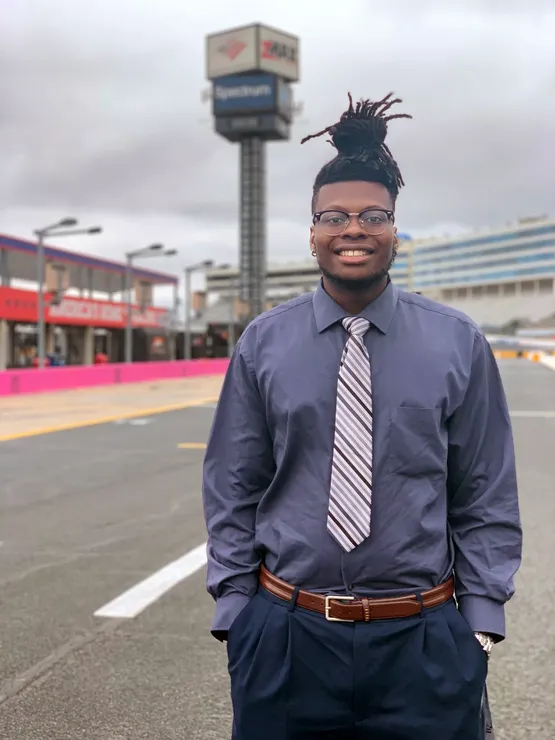 Outcomes
You will be prepared to lead in professional team front offices, college and high school athletics, campus and community recreation programs, agencies serving sport and recreation clients, league offices, coaching, and many other areas. The following are just a few of the more popular careers our students pursue upon graduation:
Intercollegiate Athletic Administration
Interscholastic Coaching
Sport Marketing & Communications
Director of Creative Services/ Social Media
Athletic Facility Operations
Event & Hospitality Management
Corporate Sales in Professional Sports
Contact Us
Department of Sport and Health Sciences
Location
2300 W Innes St
Salisbury, NC 28144
Learn more about our Master of Sport Management program: