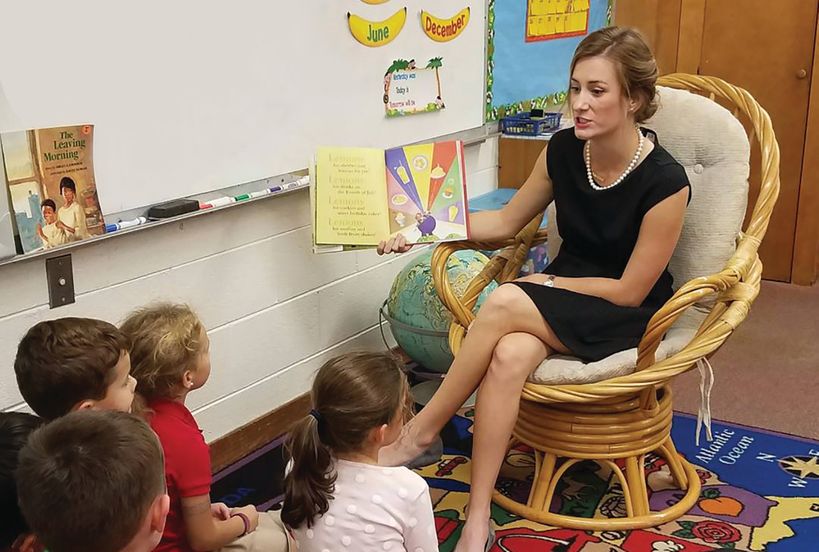 Birth to Kindergarten (B-K)
Help Grow Future Generations with a Degree in Birth-Kindergarten Education
The Catawba College Birth-Kindergarten program for Early Childhood Education prepares you for being a teacher of young children. One of the most exciting and fulfilling careers is teaching birth to kindergarten age children through preschool education. What you can do with an early childhood education degree is teach and grow our future. Helping children grow in the classroom is why teachers teach.
---
The Bachelor of Arts in Education for Birth-Kindergarten children will increase your understanding and skill in the classroom, providing you with new tools to help manage the classroom and help each child reach their potential. You will learn proven techniques for working with newborns, infants, toddlers, preschool, and early school-age children through Grade 2. Most of our students are working adults employed in a childcare center or elementary school setting and are able to use new ideas and methods on the job the next day. You will gain job skills in infant and childhood development, improving your resume for promotion in the classroom.
We support full-time adult students and part-time adult students. Our early childhood education degree is flexible to match your schedule and your career goals. You can go to school year-round, take the summer off, or even take a month off during a semester while still being considered a full-time student for financial aid.
Experiential Learning

Benefit from strong partnerships with local school systems, experiential visits early on, and a co-teaching student teaching model for optimum support and growth.

Essential Skill Development

Developing skills that transfer to immediate and future careers provides a competitive edge. You will learn critical thinking, management, public speaking, and technology skills, plus motivational techniques and service orientation.

Scholarships & Aid

You may earn your bachelor's in early childhood education with minimal to no out-of-pocket costs due to the low Catawba Online tuition combined with federal and state aid, plus North Carolina T.E.A.C.H. funding.
School of Education at Catawba College
Catawba College's Teacher Education Department prepares reflective teachers who possess the professional knowledge, skills, and dispositions necessary for effectively teaching students in a diverse and global society. Our Teacher Education program has a rich tradition of turning out excellent teachers dating back to 1925.

Education Pathways
The Birth-Kindergarten program working toward a B.A.E. degree at Catawba College has two concentrations: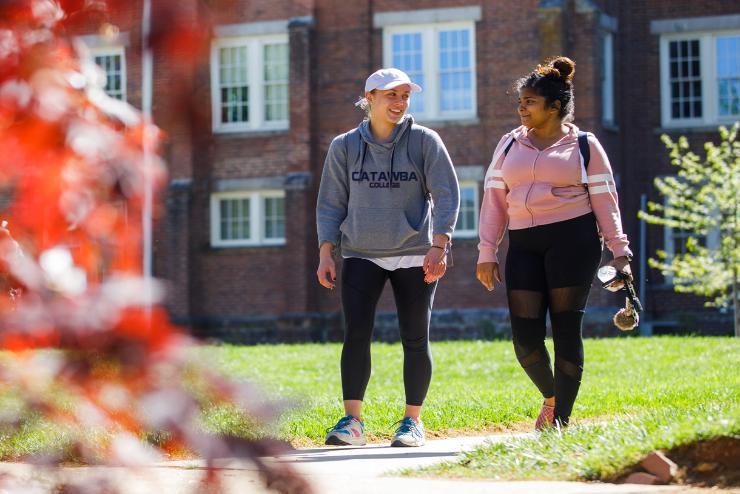 Licensure Concentration
Catawba's Birth-Kindergarten Degree can lead to a recommendation for North Carolina teaching license so that a graduate can be a lead teacher in a classroom. Licensure students are required to complete a 600-hour supervised student teaching experience in a birth-kindergarten classroom to meet NC licensure requirements. They are also required to complete and pass an edTPA professional portfolio that will be submitted to the State. Most students complete the student teaching in the same classroom where they are employed. Alternative arrangements will be made for those that cannot complete student teaching at their own place of employment.
Non-Licensure Concentration
A non-licensure path is available for those birth-kindergarten students who do not want or cannot meet the requirements for teacher licensure. The non-licensure pathway is more flexible and a variety of settings may be approved for the professional internship- including your own place of employment. Birth-Kindergarten non-licensure majors complete a 180–hour supervised internship experience in a classroom or other approved environment.
Student Professional Associations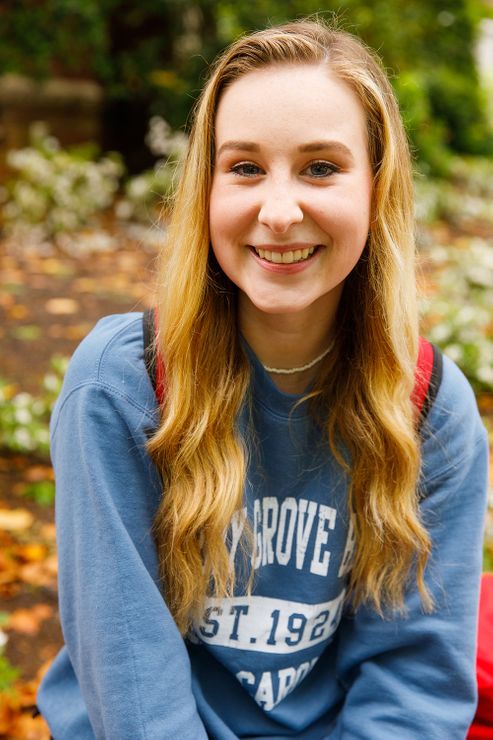 Student Professional Associations
SNCAE (Student North Carolina Association of Educators): Catawba's prospective teachers club, SNCAE, is open to anyone majoring or minoring in education. The regular monthly meetings are devoted to the professional and social enrichment of the members and to the advancement and refinement of the profession. SNCAE sponsors social activities, professional development, and community service activities throughout the year.
Kappa Delta Pi Honor Society: Kappa Delta Pi is an International Honor Society in Education dedicated to recognizing excellence in education. Kappa Delta Pi invites members who exhibit the ideals of scholarship, high personal standards, and promise in teaching and allied professions. The Theta Phi Chapter at Catawba College was installed on February 28, 1958 and reactivated in 1983. KDP accepts members who exhibit commendable personal qualities, worthy educational ideals, and sound scholarship.
Net Price Calculator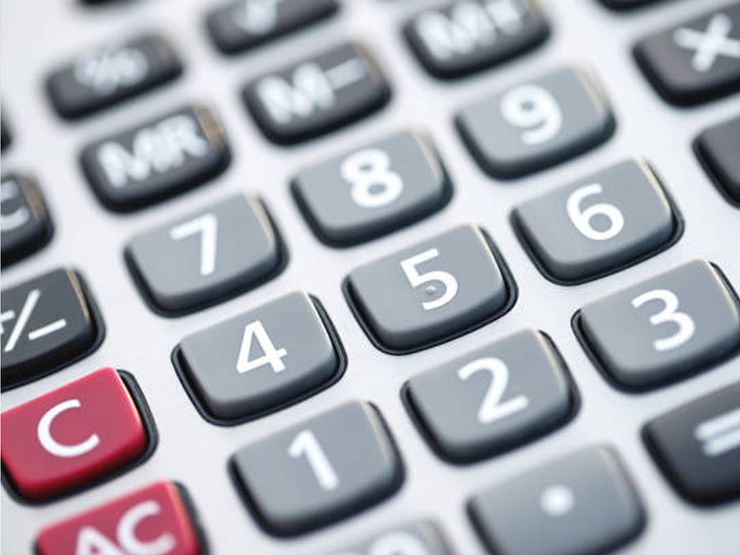 Net Price Calculator
Estimate your share of college costs and how much financial aid you may be eligible to receive
Our calculator is designed to give you an early indication of what type of financial aid you may qualify for if you were attending Catawba College as a first-year, transfer, online, or graduate student.
Outcomes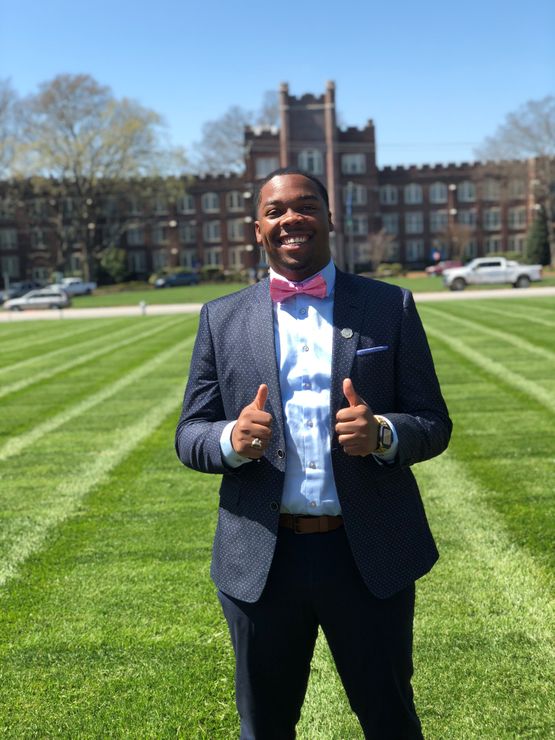 Outcomes
Graduates earning licensure through the Early Childhood Preschool Education degree at Catawba College are ready to be lead teachers in any birth-kindergarten classroom.
Most of our BK degree students are already employed in a childcare environment and are able to use the new ideas and methods learned in class on the job right away. This equates to gaining instant job skills in infant and childhood development and improving your resume for promotion in the classroom.
Contact Us
Catawba Online
Location
3rd Floor
Hedrick Administration Building